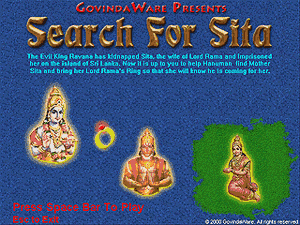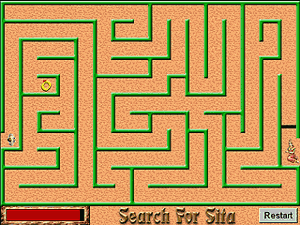 Game Description
The evil King Ravana, a 10 headed demon
has stolen the most beautiful wife of
Lord Rama. Now Mother Sita is trapped
within the walls of Ravana's castle. Lord
Rama gives his ring to his most trusted
friend and devotee, Hanuman to give
to Mother Sita when he finds her. This way
she will know that her beloved is coming
for her. It is up to you to help Hanuman
find his way through the walls of Ravana's
castle and bring the ring to Mother Sita.
But you better hurry and find her before
your time runs out!
The full version features more
guards, more mazes, and high
score saving